It should be more or less apparent that many of the futuristic ideas we are discussion here in this forum involve coding / hacking / programming in order to be turned into reality. Whether it's platforms for better collaboration, for example
Platforms for collecting, navigating, and sharing knowledge
Systems for improving collective decision making, problem solving, collective intelligence, democracy 2.0
Community platforms such as this one
, or implementation of alternative economic systems like
Innovative cryptocurrencies
Reputation bases currencies
Online platforms for the sharing economy
, they all require some kind of software that has to be used, or made in the first place. So, it's a natural requirement for proactive futurists to collaborate effectively with the IT community. Sure, there is already a natural large overlap between the futurist community, which consists of political activists, philosophers, and scientists and the IT community. I think the reason for that is that people who deal with computers a lot grasp exponential dynamics more easily and therefore have an exponential awareness, which is a requirement for serious futurism nowadays! This is not to say that programmers were unique in having exponential awareness. In biology, exponential dynamics are very present, too.
Anyway, there seems to be a large overlap between the futurist and IT communities, but they don't seem to collaborate deeply and effectively enough. Ideally, futurists should encourage and recruit programmers to implement revolutionary futuristic ideas, and programmers should have a place to look for fascinating coding projects that also improve the world as a side-effect. However, this ideal dynamic rarely seems to play out in reality, and so people with great ideas often need to become coders on their own, in order to turn their ideas into reality. This is certainly fitting my own situation right now. A part of me resents this necessity, but on the other hand it's a great learning experience, which broadens my personal skill-set.
So, for futurist with "codeable" ideas, there are basically two options:
Recruit coders to implement their ideas for them.
Become coders on their own, in order to be able to implement the ideas themselves.
My hope is that the Fractal Future Network will be helpful for both options. In reality, option 2 actually seems to be easier and more realistic. Now, how can this forum be useful for becoming better coders? Wouldn't it be more natural to look for support within the programming community? For technical problems most likely yes. When I have a technical problem and google for it, the Q&A platforms StackOverflow and Quora typically have really good answers. They are specialized on giving the best answers, actually! Classical forums have become marginalized in this area – and for good reason. Nevertheless, I have still found a few interesting and active programming forums:
It might be interesting to examine what factors still enable such forums to flourish, even though the competition from StackOverflow and Quora its strong.
Anyway, what the Fractal Future Forum might provide is a focus on programming requirements that are rather specific to futurist projects as those mentioned in the beginning. To me it looks like those projects
are more likely to be web based than not
should probably even have a "mobile-fist" mindset in most cases
probably have some social media functionality, or should have it
are based on a vision, or great perceived problems of our current paradigms, more than anything else
require a lot of brain juice to really understand in the first place
don't lend themselves to obvious monetization schemes, so they might naturally fit into the open source ecosystem
probably need to have decentralization in mind
have more connections to disciplines like economics, mathematics, psychology, sociology, politics, and so on
would profit a lot from good visualization and user experience design, because they are dealing with complex information
are usually under-appreciated and might profit from a good social media strategy
have very high value potential and could change the world on an actually tangible level
might not be liked by the establishment
It's not clear what the implications of these factors are. Perhaps they translate into restrictions on the tools and principles that should be used to make such software.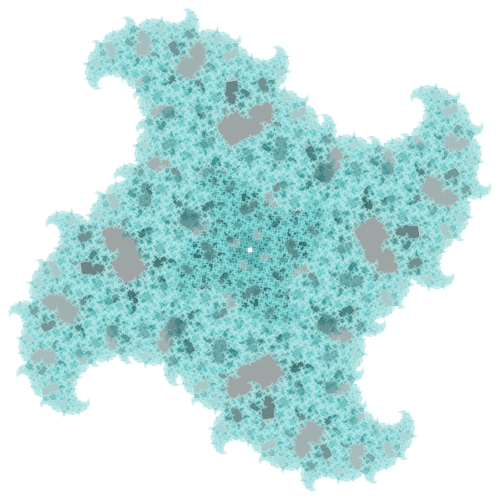 Anyway, my main question is whether you think it would be a good idea to dedicate an own category for talking about coding and hacking. At the very least, that could be used to write about our personal learning experiences with coding in context with futuristic projects, or in general.