Hi.
Am developing a children's book concept called the "The Bumpivores". Summary below.
Goal
To encourage children to think about problem solving through the eyes of some imaginary creates called "The Bumpivores".
Overview
Bumpivores are creatures that co-exist alongside other humans. They are called Bumpivores because their mental food source are called BUMPS. BUMPS represent the Big Unsolved Meaningful Problems worth Solving that grow our world. BUMPS can only be eaten by Bumpivores when they are solved. Bumpivores are problem eating creatures.
The Bumpivores are always trying to find innovative ways to help other humans solve Big Unsolved Meaningful Problems worth Solving (BUMPS). Bumpivores are a highly advanced, collaborative, and connected (networked) species.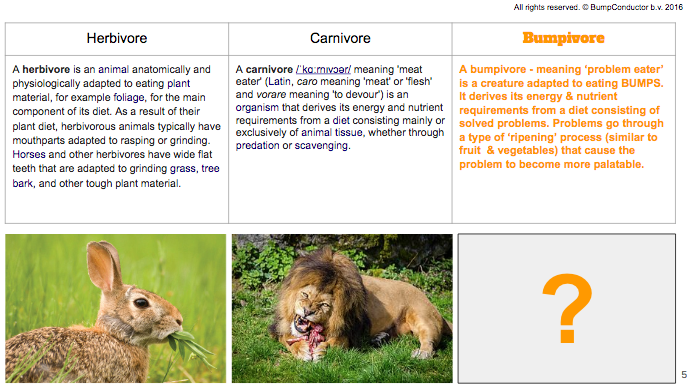 Bumpivores Manifesto
To help in guiding the behaviour of these creatures I thought up a manifesto. This follows the format used to create the agile manifesto. The manifesto I created for these creatures reflects how I try to lead my life.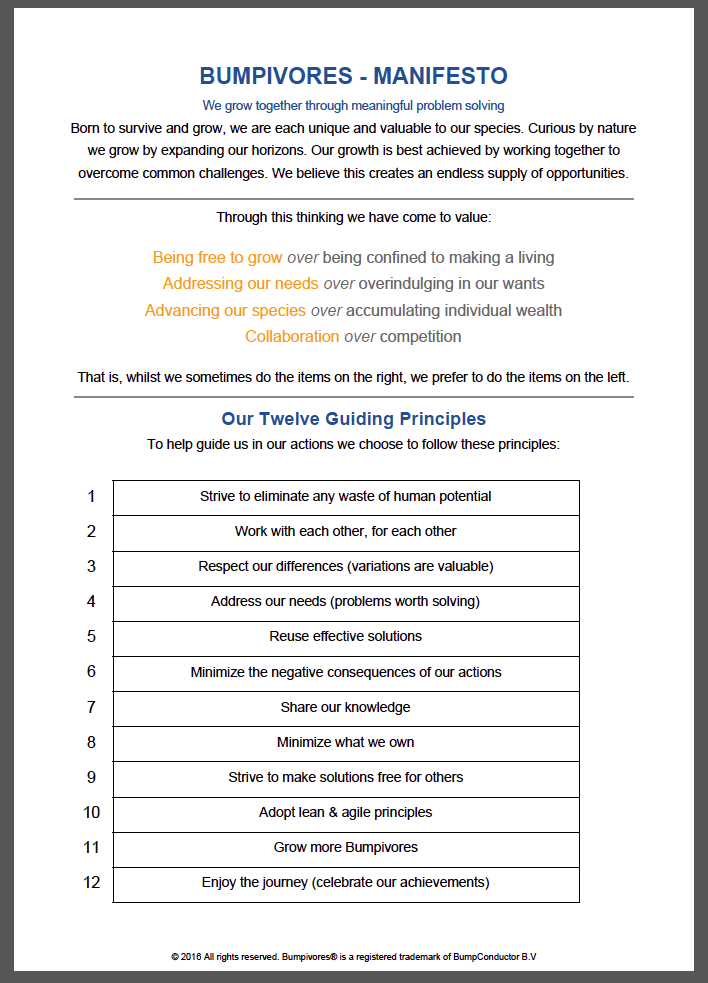 Any input much appreciated.
Many thanks in advance.
Ken