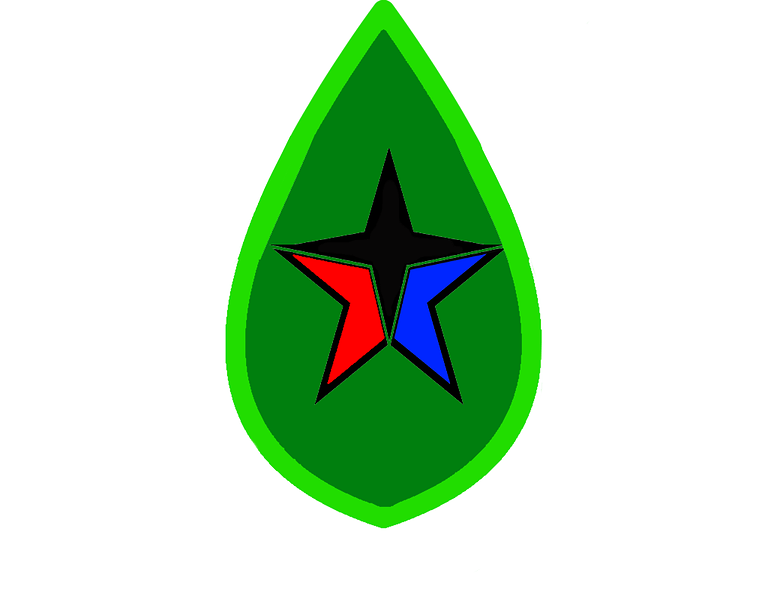 Progenerate Hyperhumanism is a direct and total rejection of mainstream transhumanist thought and theories. PH was developed as a biologically pure alternative to the bastardization that transhumanism advocates for, and affirms totally that the human being is a sacred and elevated creature upon the Earth. Hyperhumanism seeks to lift humanity through biological enhancements, primarily through post birth genetic means. Hyperhumanism believes an empowered state is necessary to the completion of this goal, by making medical research a major focus of the government.
Tenets:
PH advocates for a rejection of cybernetic enhancements, as unnecessary, undesirable, and fundamentally anti-human.
PH believes that biological immortalism is the desirable goal for humanity as a whole.
PH believes in the preservation of the human trichotomy, mind, body, and spirit.
PH advocates for an empowered state and governmental structure, that will ensure biological equality among the populace, so that none may rise above the other and sow discord and division.
PH rejects all notions that artificial intelligence will or should "merge" with any element of human consciousness, and affirms totally the agency of humanity over all technology.
PH affirms that human life begins with fertilization, and the sovereignty of the individual must be respected even in the womb.
PH believes that all biological enhancements must be provided as a fundamental service by the state, no matter the cost.
PH rejects the arrogant notion that man was ever to become as God or as gods. Humanity should build on the framework of their biological design to maintain fundamental aspects of the human experience and identity.
PH denies the free market the right to distribute enhancements, as it would sow grave social discord and inequality.
PH denies the perverse idea that animal and human attributes should mix in any way.
PH affirms the importance in preserving human art, language, and welfare in all aspects of society.
PH affirms the primacy of humanity over the Earth and above all creatures.
PH affirms the primordial human connection to nature, and thus believes in preserving and protecting it.
Why Progenerate Hyperhumanism is anti-Transhumanist
Transhumanism, though not a monolithic movement, generally advocates for posthuman ideas, and is fundamentally recognized as anti-natural. Many transhumanists support the heinous idea of the "singularity", which represents the death of the individual on the most basic level. Transhumanists believe in defiling their bodies with various implants, which is an anti-human idea and activity. Humans were not meant to be artificial constructs. Transhumanists ignore the extreme effects their ideas will have in the coming decades, as implants are available to the super rich, creating biological inequality that will rapidly deteriorate social fabric, especially in the western world. Transhumanists are also guilty of neglecting the potential their invasive technologies have on the government, which many will no doubt use to exploit their citizens. Social dialogue with transhumanists has not revealed, at least not in any significant capacity their proposed ideas on how a developed industrial society will safely make the transition into a cybernetic population. Transhumanism is a reckless, unguided, anti-human movement that should be combated in spaces of social dialogue across the world.
Social and Political Philosophy of Hyperhumanism
Hyperhumanism holds that the collective of a nation state or country must be provided, without discrimination, the opportunity for universal biological enhancement in line with the basic framework of the human body. Hyperhumanism does not seek to transcend humanity at all, but rather exalt its capabilities above and beyond what exists in the natural world. It is extremely important this process be provided by the state as a service for all citizens without exception, or else inequality will tear apart the fabric of the nation/country. Because enhancement is a state service, the government must be empowered to incentivize research firms, and if need be, nationalize them to ensure biological equality. The state should provide a template of all enhancements available to citizens. Hyperhumanism continues to affirm the sovereignty of the individual, and stresses that no one must be forced to take enhancements of any kind if they do not wish to.
Pro Human Philosophy
Hyperhumanism affirms the idea that the human experience is unique, and should be protected. Ancient and fundamental concepts such as the struggle and the victory are integral parts of that experience, that would fade away in most described forms of transhumanism leading to a meaningless existence. Hyperhumanism regards emotions as extremely important aspects of being human as well, because they are very important lenses in which we view the world. Constructs like the family and the nation state are protected under Hyperhumanism to ensure the welfare of the people.
Scientific Ideas and Theories
Hyperhumanism believes the frame of the human is an integral tool of the brain and mind and should be preserved and enhanced. It is proposed that many vulnerable human organs be replaced with genetically engineered lab grown versions, as well as muscles. Neural enhancement can come from biologically grown neural laces. All enhancements exist in the confines of the human body, no appendages are added or drastically altered, same with organs. These enhancements coupled with advanced medical techniques would eliminate most forms of diseases, and ensure a virtually infinite lifespan.
Exceptions to Cybernetics:
PH, hold that while cybernetics are an abomination, they may be used in special circumstances for severe disabilities such as blindess, and paraplegia if the state for whatever reason cannot repair the damage. PH also holds that if a nation state or country is still transitioning to an ideal Hyperhumanist system, they should use cybernetics to keep their aging population alive.
Questions and Concerns:
Why oppose Transhumanism so vehemently if it is already catching on to the public?
Because a better and more human system is possible to achieve with scientific advancements.
Are you trying to destroy Transhumanism?
Transhumanism should be exposed for what it is, a fundamentally anti-human and post human movement. Hyperhumanism is there to combat these misguided ideas.
Is Hyperhumanism socialist?
Hyperhumanism contains socialistic elements that exist to ensure total biological equality among the population at large but is not a socialist movement.
Is Hyperhumanism Fascist?
Hyperhumanism could be described as mildly authoritarian in some respects (suppression of cybernetics), but does advocate strongly for individual rights. Hyperhumanism is not a political ideology, but can be implanted modularly into most forms of government, including fascist ones. Indeed one may say the corporatist ideals of fascism fit well with proposed state control over technology firms, but Hyperhumanism was not made expressly for fascism or any other ideology.
Is Hyperhumanism religious?
Hyperhumanism does not advocate for any religion, but accepts religion as a fundamental human concept.
Are you hindering progress?
Hyperhumanism has a different definition of progress that silicon valley elites and body hackers, progress is defined by those who make it. Transhumanism is not inevitable.
You do know most of the technology you need for genetic engineering is not yet available yet?
While most of the technology Hyperhumanism needs is not yet available, it will be in the coming decades. This is why hyperhumanism advocates for state controlled research.
Why not just genetically engineer the embryo?
The embryo cannot be engineered because it cannot consent to being engineered. The integrity of the fetus and children in general is an important aspect of Hyperhumanism.
Aren't hyperhumanist enhancements extremely expensive?
No more expensive than a full body cybernetic conversion could be, maybe even less once development techniques are perfected.
Is Hyperhumanism Nationalist?
Hyperhumanism requires the authority of the state but does not necessarily advocate for the existence of nations or countries or their preservation.
Symbology of Hyperhumanism
The leaf symbol represents nature, while the Star of Dichotomy represents two fundamental and natural concepts, order and destruction. The red wing of the star means destruction, while the blue means, order, the four pointed star in the middle represents the reconciliation of these ideas and moving up towards progress.
AUTHORS NOTE:
This entire idea was spurred on by one argument and developed in less than a day, needless to say it must have flaws. This is not an attack on all transhumanists, only as a rebutting of posthumanism.
Please feel free to criticize as harshly as you want.
It can be easily argued that Hyperhumanism is simply a radical sect of transhumanism that differentiates massively from most proposed theories, this author personally feels that it is different enough to count as its own movement entirely.
I made a mistake regarding the status of the fetus and embryo. Embryo would be modified, not fetus, I think.
Further Reading and Context:
I was debating a seemingly posthuman transhumanist online, when I somehow synthesized an entire proto-ideology. Sometimes I scare myself. I am a vehement and passionate anti posthumanist, and technically I do count as a "transhumanist" in the classical sense, though I would not consider myself one due to how opposed I am to most Transhumanist ideas.